THE LONG-WAITED SENSATION 2022 IS NOW ON SALE! PULCINO IS A BRAND OF CHILDREN'S LAUNDRY AND BATHING PRODUCTS.
Our new solar brand, produced using Italian technology, brings joy to children and makes life easier for parents.

Pulcino ("chicken" in Italian) is a range of hypoallergenic baby laundry and skin care products from the first days of life, 99% based on natural ingredients.
Pulcino products are made on the equipment and using the technology of the Italian company Desmet Ballestra (Milan), which is the world leader in the production of complex industrial equipment.
The whole range of products has passed strict dermatological control and is recommended for children from the first days of life, as well as for people with sensitive skin.
Every Pulcino product has been successfully tested for hypoallergenicity in the testing laboratory center "North-West Public Health Research Center", which is confirmed by scientific reports.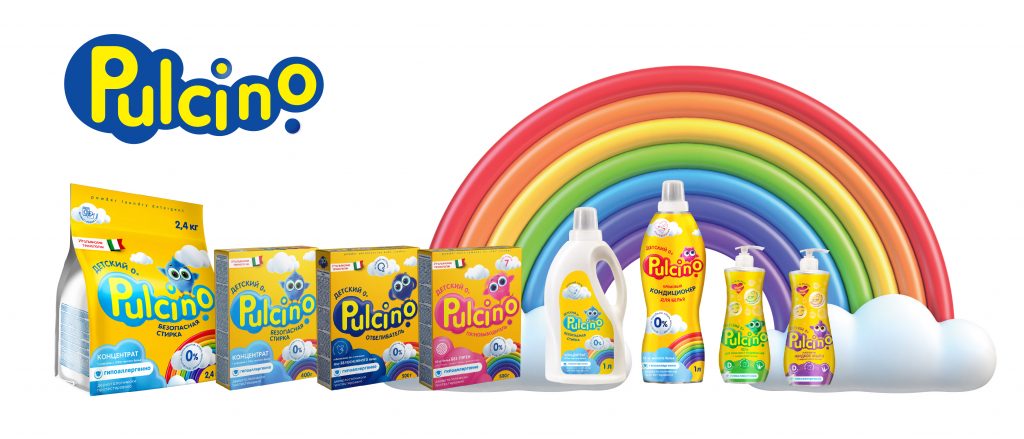 We tried very hard and found the very formulas that meet all the requirements of caring mothers.
For laundry, Pulcino offers you safe powder and gentle gel.
For baby's skin cleansing there is liquid soap and gel for bathing and washing.
You can learn more about the range in the "Products" section - "Pulcino".