New Release!
You can already see attractive bottles of our new Krasota Naked range on store shelves.
What lies behind a beautiful design?
Well-designed safe ingredients for daily care, balanced formulas with smart active ingredients selected specifically for skin type and hair structure, beckoning aromas inviting you to take a bubble bath.
All Krasota Naked products are based on highly purified natural artesian water, which is not always found even in professional care products.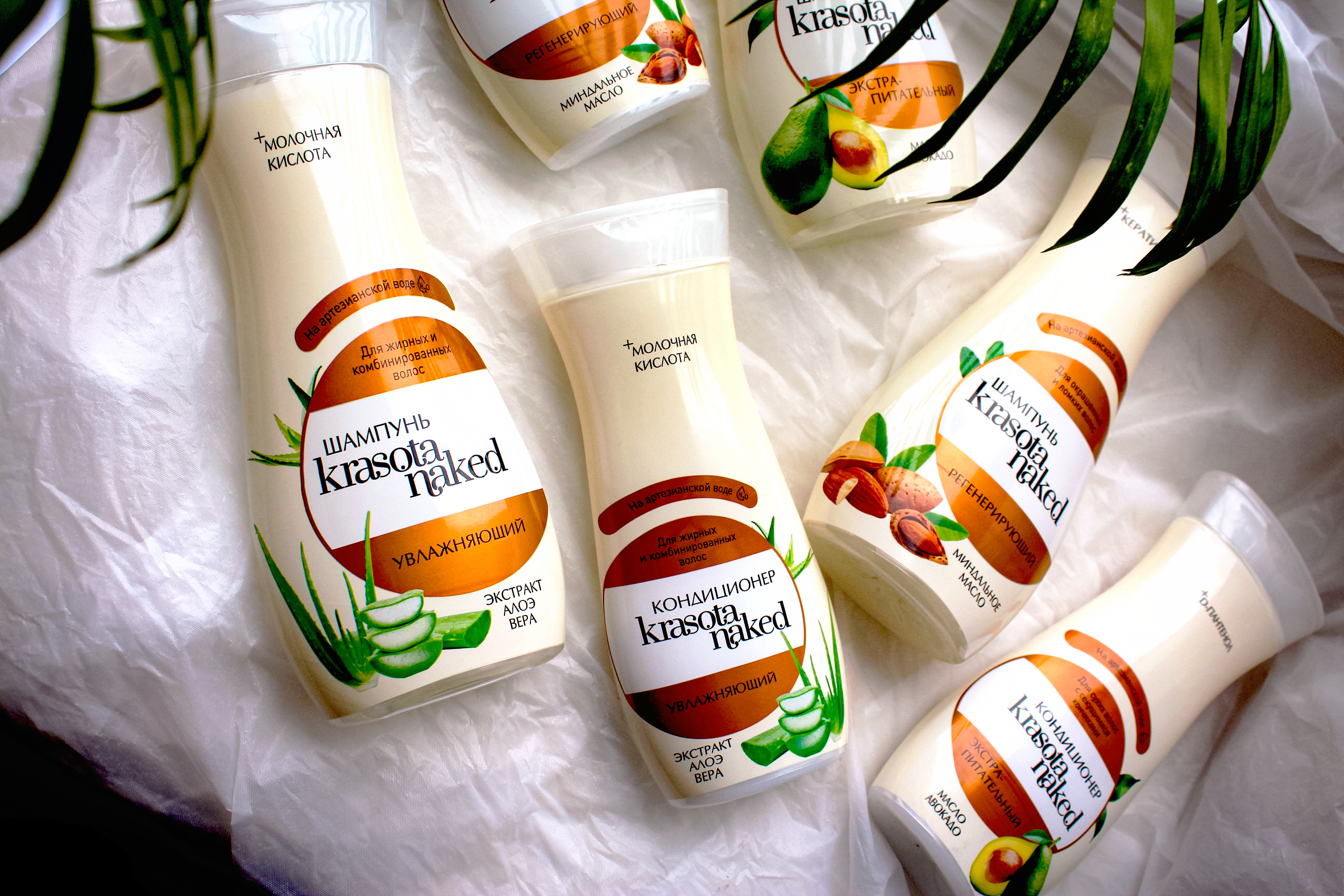 Even the most demanding girl will surely find a shower gel, liquid soap, shampoo or hair conditioner that suits her in a wide range of Krasota Naked.