Chaika – is one of the best children's powders in Russia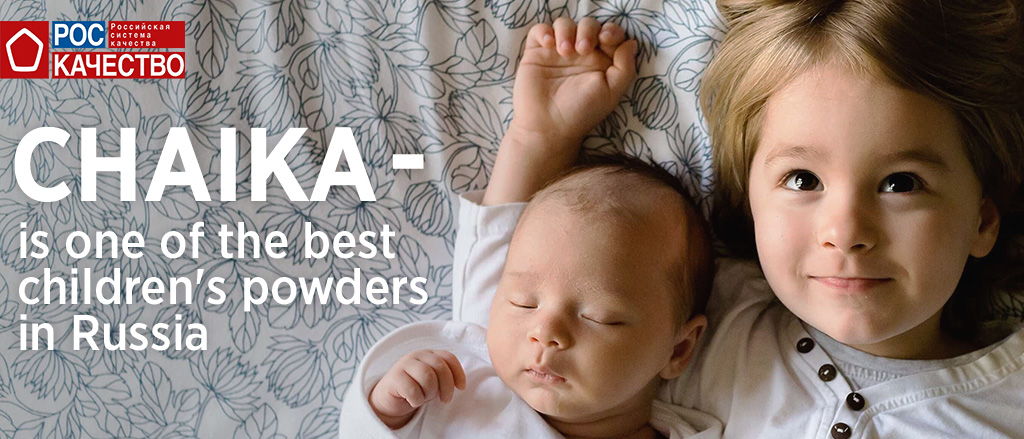 Roskachestvo is an independent non-profit organization that, on behalf of the Government of the Russian Federation, conducts objective laboratory tests of goods throughout the country. According to the results of examinations, they make ratings that help the buyer navigate the sea of ​​goods and make the right choice for a quality life.
Roskachestvo conducted a study of popular in Russia washing powders for children's clothes, which were studied for the most important parameters of quality and safety. According to the standards of the Russian quality system, more stringent requirements are set for children's laundry detergents, in particular, in terms of toxicological indicators.
"When choosing a children's powder, remember that it should be a product specifically designed for washing clothes of children exactly the age of your child. This product can wash clothes of all age categories above this age, but not vice versa!"
Unlike universal washing powders, in the composition of a children's washing powder, aggressive chemical elements - such as some types of surfactants, oxygen-containing and optical brighteners, enzymes and aggressive fragrances - should be present in much smaller quantities, and some should be completely absent.
Our Chaika powders automatic for children 0+ and Mara automatic for babies 0+ took part in the research of Roskachestvo and successfully completed the tests. The results obtained showed that both powders are 100% safe for babies from the first days of life.
Washing powder Chaika automatic for children 0+ entered the TOP-3 of the best children's powders according to an independent expert and took a worthy third place in the overall quality rating of 22 brands:
•        Chaika laundry detergent for children's clothes is not only completely safe, but is also among the leaders in terms of washing power (an indicator that is responsible for the effectiveness of removing various kinds of stains, including protein origin, stains from grease, oil, etc.) and is ahead of international brands in this indicator, while remaining one of the cheapest powders (10.55 Russian rubles / 100 g);
•        the powder has one of the lowest rates of discoloration, yellowing and graying of the fabric among competitors;
•        has one of the lowest rates of hardness salts deposition, which indicates "loyalty" to heating elements and other parts of washing machines:
•        has good solubility even in cold water and has high rates of washout from the fabric.
We are proud of the high appreciation of our products and intend to continue to maintain the quality and safety standards of laundry detergents!