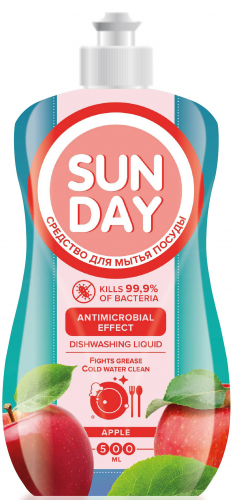 SUNDAY
Apple (with antimicrobial effect)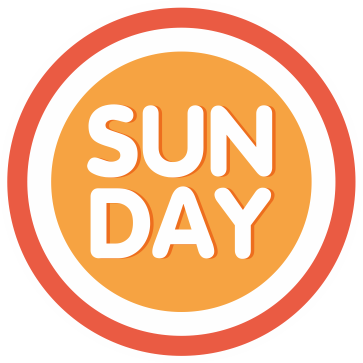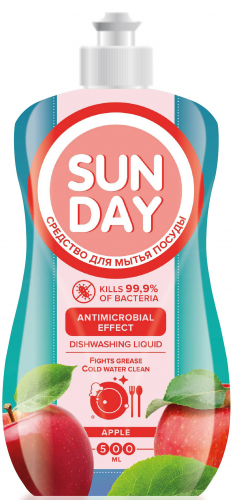 Effective dishwashing detergent with protection against microbes. Kills 99% of pathogenic microbes (Staphylococcus aureus, Pseudomonas aeruginosa, Escherichia coli, etc.). Antimicrobial agent – benzalkonium chloride. Washes tough grease even in cold water.
Volume:500 ml
Purpose:for all types of dishes
Buy
Ingredients:5-15%: anionic surfactants; <5%: nonionic surfactants, amphoteric surfactants, benzalkonium chloride, perfume, preservative
Instructions:
To wash dishes under running water, apply 1-2 drops of balsam on a damp sponge; in non-flowing water dissolve 1 teaspoon of balm in 5 liters of water. Wash the dishes and rinse them with water.
Logistic information:
| | | | |
| --- | --- | --- | --- |
| WEIGHT | PCS IN BOX | BOXES ON PALLET | BARCODE |
| 500 ml | 10 | 126 | 4814628005295 |