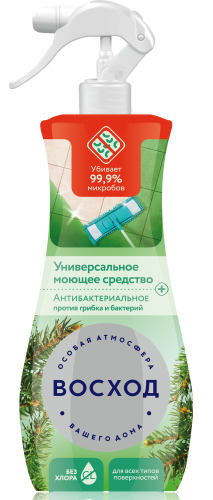 Voskhod
All-Purpose Antibacterial Cleaner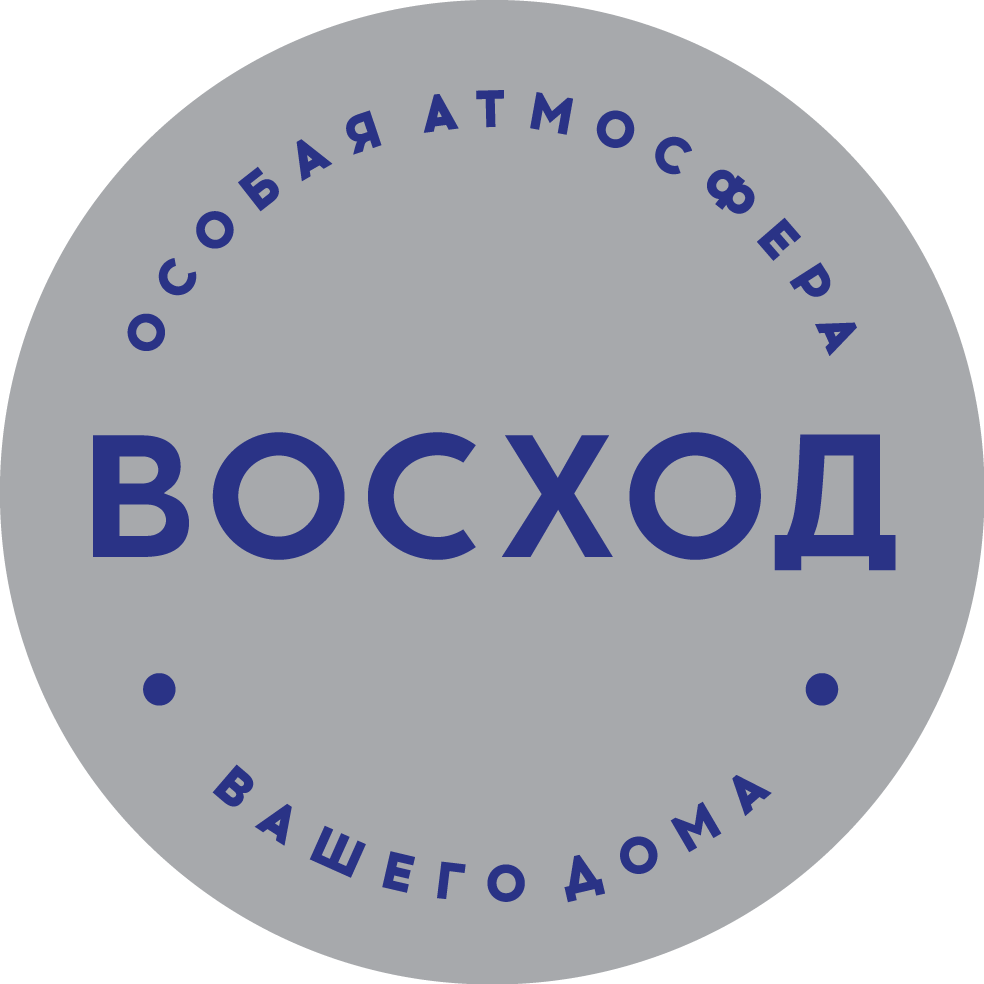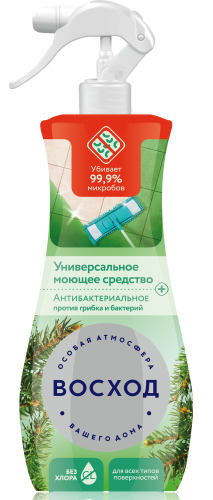 Benzalkonium chloride is an antimicrobial component that is used in pharmaceuticals. It has antimicrobial and antifungal effects. Neutralizes 99.9% of pathogens (E. coli, Pseudomonas aeruginosa, Staphylococcus aureus, Candida albicans fungus). The base of the product is purified water from an artesian well. Suitable for washing all types of firm surfaces. Safe cleaning without chlorine. Gives a crisp smell of pine needles and cleanliness.
Volume:400 ml
Purpose:for cleaning all types of surfaces: tile, linoleum, laminate, wood, parquet and plastic. Eliminates odors and effectively removes dirt from any hard surfaces (floors, walls, kitchen worktops and cabinets). It has antistatic and anti-fungal effect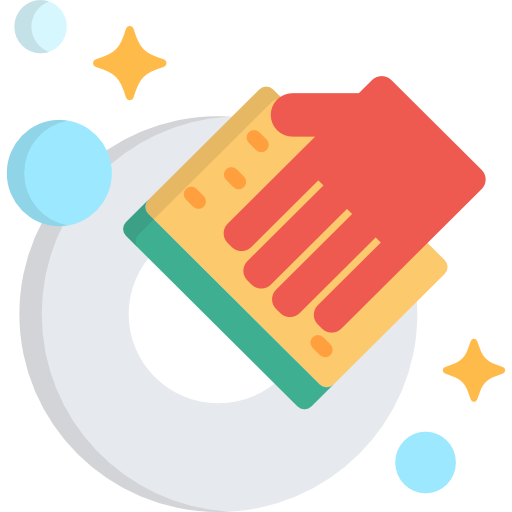 Remove dirt & grime from hard surfaces

Odor Removal
Ingredients:(Русский) >30 %: вода питьевая; <5 %: бензалкония хлорид, ЭДТА, отдушка, неионогенное ПАВ, катионное ПАВ, консервант, лимонен.
Instructions:
Turn the lock to the "OPEN" position. Spray evenly from a distance of 10-15 cm on the contaminated surface and sponge it. Then rinse with water and wipe dry with a soft cloth or paper towel.
Logistic information:
| | | | |
| --- | --- | --- | --- |
| WEIGHT | PCS IN BOX | BOXES ON PALLET | BARCODE |
| 400 ml | 10 | 120 | 4814628008876 |